Castres made use of his power to gain the upper hand over Perpignan (20-19) in the only match played on Sunday, December 26, due to the Covid-19, on behalf of the 13e Top 14 day, Boxing Day.
The Castres Olympique (CO), which had already been the previous weekend one of the few French clubs to play in the European Cup, with the Irishmen of Munster, achieved with this second success of the season away from home a good operation in the race to the final stages of the championship.
The Tarn club temporarily climbs to the 4e place until the other matches of a day can be played, already largely truncated by the upsurge in the pandemic, with four postponements.
Forced to be content with the defensive bonus point after having been in the lead for a long time, the USAP misses the opportunity to give itself a little air in the bottom of the classification, of which it still occupies the front- last place in front of the other promoted, Biarritz.
The Castres did not give up
The Catalans, however, believed that on this Christmas day they could offer an extra gift to their audience at the Aimé-Giral stadium. But neither the powerful try of their hooker Seilala Lam, who had allowed them to take the lead just before returning to the locker room, nor the success against the poles of their international defender Melvyn Jaminet (5 out of 6) will have been enough.
The Castres, without always playing fair, had the merit of not giving up and their fighting spirit was rewarded with a try, ten minutes from the end of the match, from the pillar Levan Chilachava following a ball carried well negotiated by the Tarn forwards.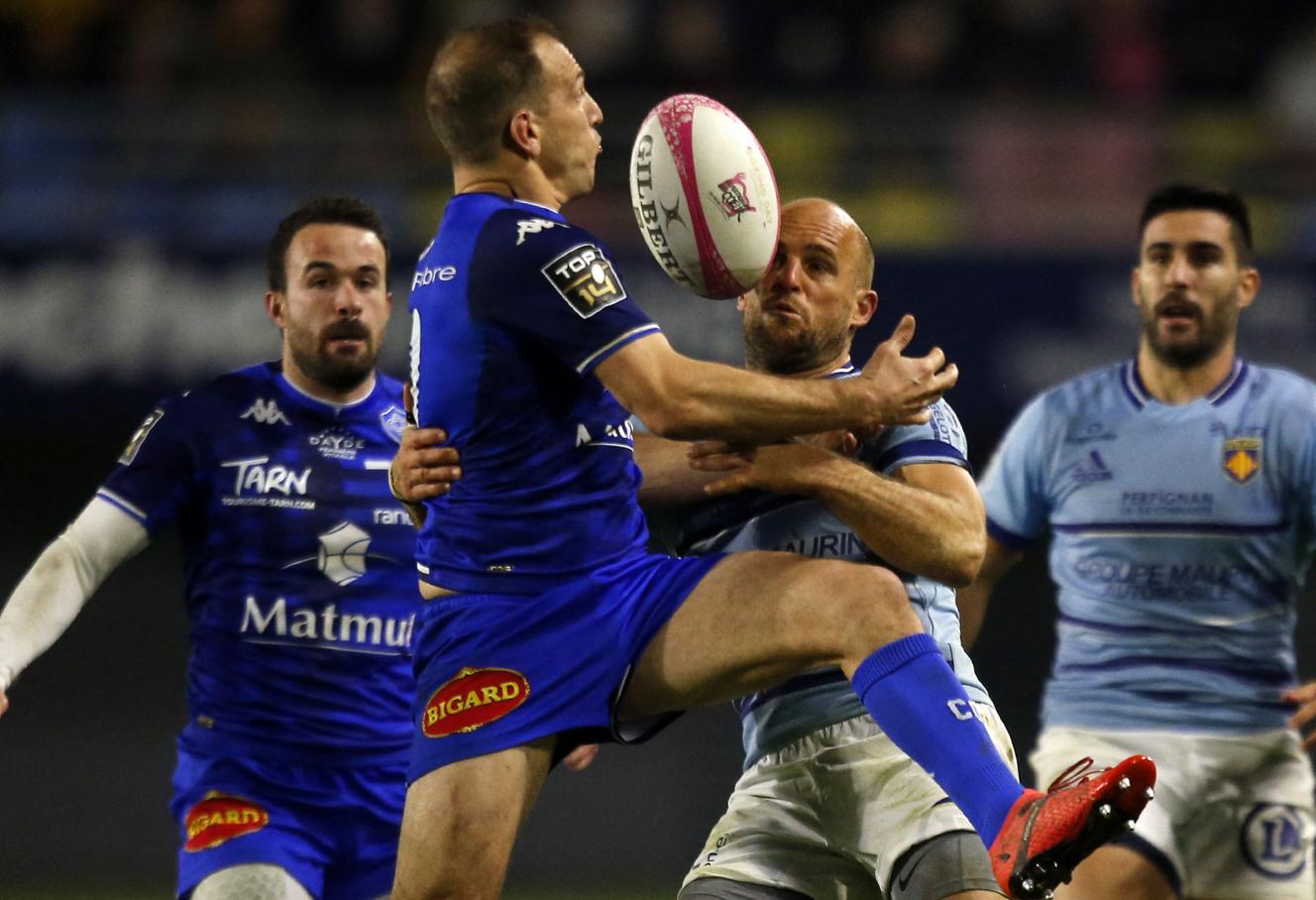 Despite the whistles of the Perpignan public, the opener Benjamin Urdapilleta, for his 150e match in the jersey of the CO, did not tremble to pass the decisive transformation.
A rather logical result throughout the meeting, which Castres generally dominated after scoring the first try thanks to the speed of their winger Martin Laveau, back in shape after a long injury.
Only two games will close this 13th on Mondaye day: Biarritz-Montpellier (7 p.m.) and La Rochelle-Lyon (9:05 p.m.).