The Marseille firefighters published a map on Monday showing the presence of the Delta and Omicron variants in the city's wastewater.
A Delta variant present at an exceptional level and an Omicron variant which « settles in ». The marine firefighters published on Monday, two maps showing the distribution of the Delta and Omicron variants in the wastewater of the city and its surroundings.
An exceptional level of the Delta variant
While the incidence rate in Bouches-du-Rhône is 1,061 cases per 100,000 inhabitants according to Covid-Tracker data, the detection of Covid-19 in wastewater shows a very strong presence of the Delta variant in Marseille. In many sectors of the city, this variant is present at an « exceptional » level, according to data from marine firefighters. This is particularly the case on a large part of the seaside and on part of the 8th arrondissement.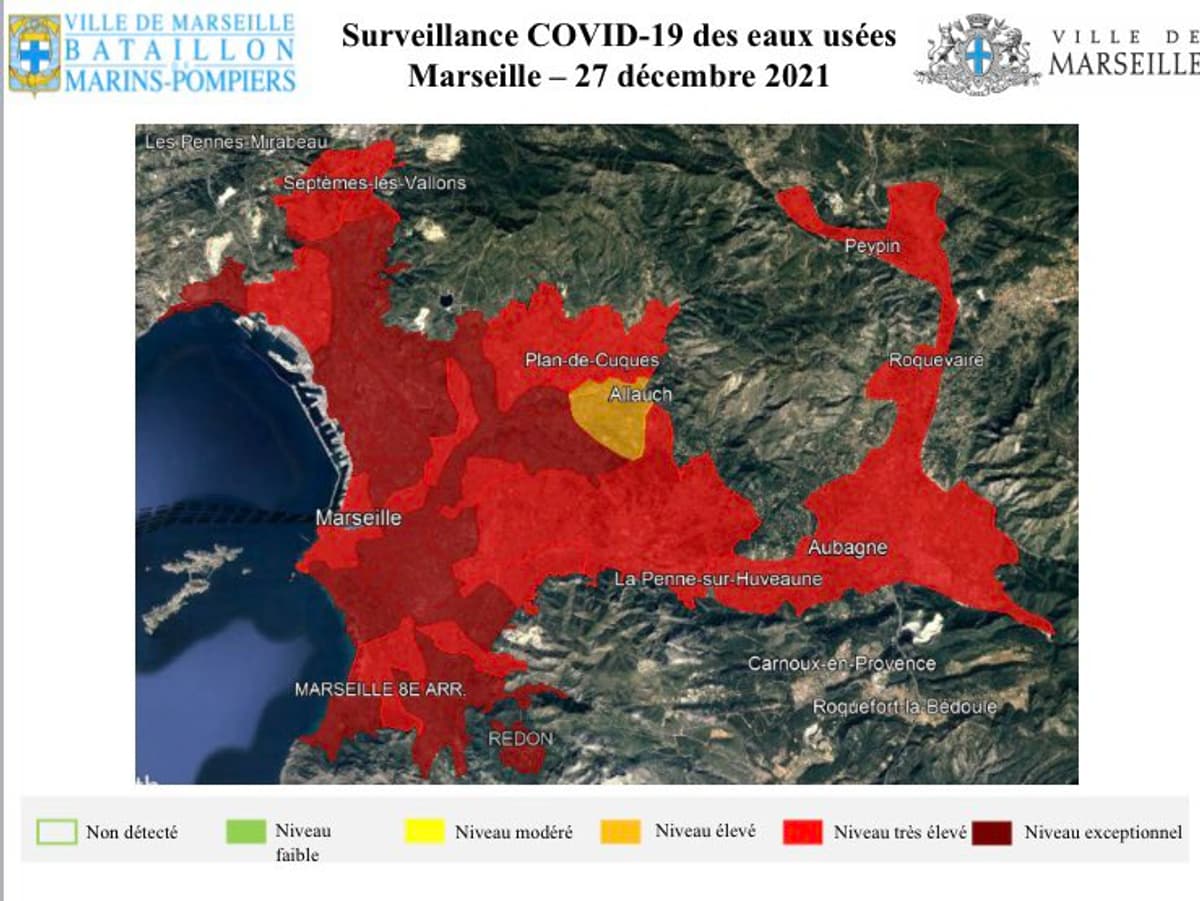 In the rest of Marseille, the Delta variant is reported at a « very high » level. This is also the case in towns near Marseille such as Aubagne or Septèmes-les-Vallons. Only Allauch knows the Delta variant at a « high » level.
The Omicron variant already present at a high level in part of the city
For its part, the Omicron variant which is spreading more and more on the national territory, is already present at a « high » level in several districts of Marseille, according to the data of the marine firefighters. This is particularly the case in the 8th arrondissement but also in the 2nd, 14th and 15th arrondissements.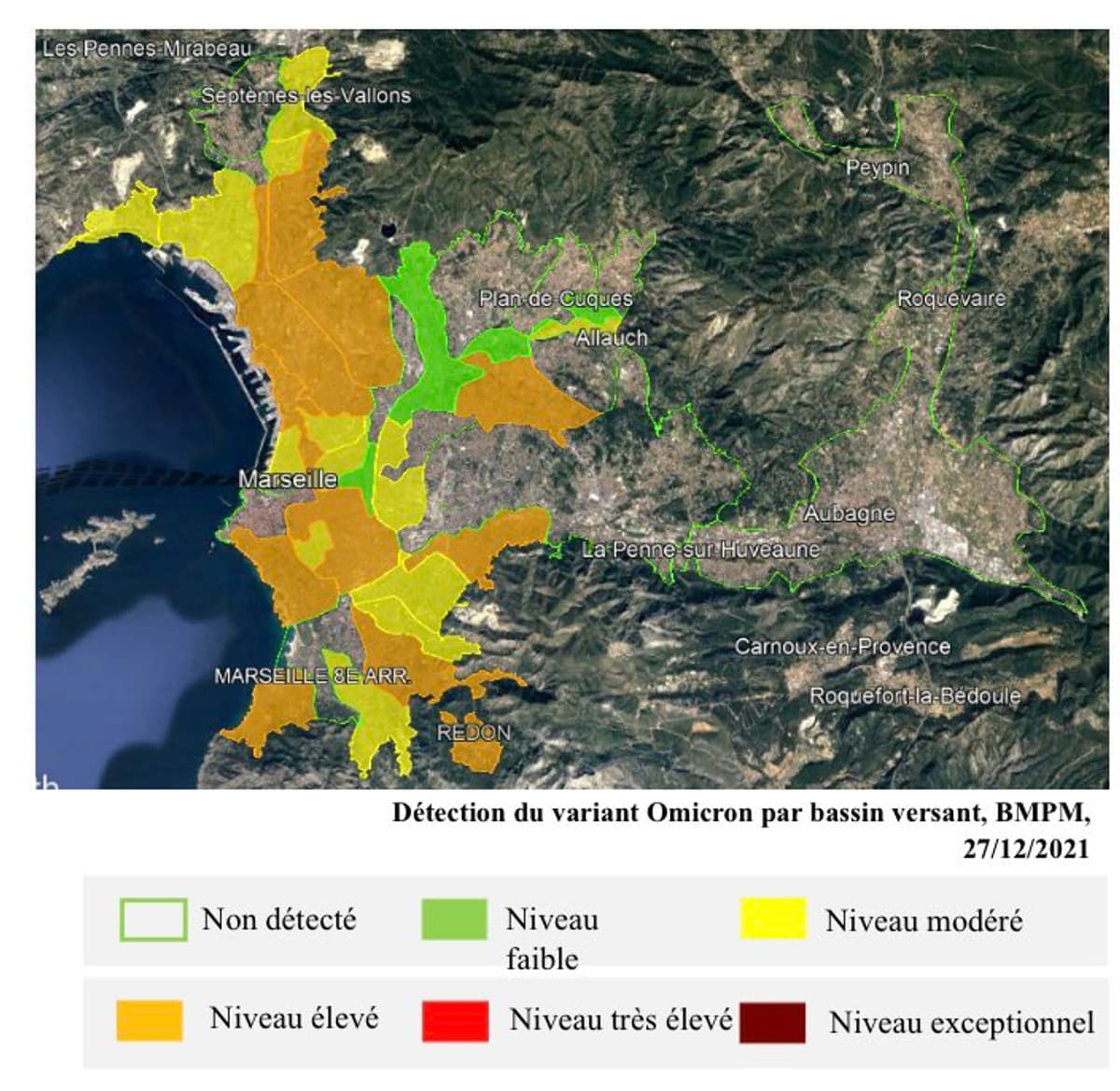 In the rest of the city, it is for the moment present at a « moderate » level, even at a « low » level in the 13th arrondissement. It has not yet been detected in only a few rare parts of the city as well as in certain towns located nearby such as Aubagne. According to the firefighters, the Omicron variant « begins to settle well » in Marseille.
Faced with a very strong circulation of Covid-19 in Marseille and the rest of the Provence-Alpes-Côte d'Azur region, level 5 of the alert plan in hospitals in the region was activated last week, in due to too much activity overload. Elective interventions have been deprogrammed.